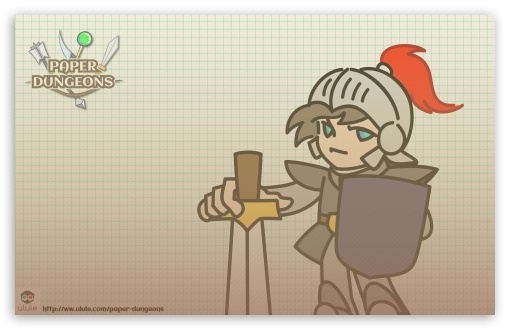 Download Paper Dungeons Male Warrior wallpaper
Author:
paifu
More wallpapers posted by paifu
Image URL:
http://www.paperdungeons.net/post/up.jpg
Description:
Paper Dungeons is a single player game boosted with online content. You will be able to create your own paper dungeons and upload them to a community server. The game design is based on a paper grid like the old pen and paper RPGs, with clean and sharp manga style sprites. The score has an epic feel, with a medieval touch. Paper Dungeons will be available for PC, Mac, iOS devices, Android and also Linux!
Categories:
Tags:
Advertisement
Related wallpapers