16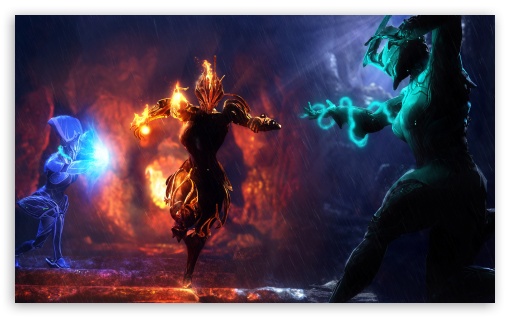 Download WARFRAME - Primal Conclave wallpaper
Author:
SquiddyTreat
More wallpapers posted by ArseniK
Image URL:
http://fc08.deviantart.net/fs70/f/2013/349/c/7/warframe___primal_conclave_by_squiddytreat-d6y0btr.jpg
Description:
"Whispers washed over Banshee's mind, drowning out the heavy downpour: Nyx's pure will manifest as a chain around her neck. A conflagration threatened to burn away the rain as Ember launched into a sprint, her intent to kill as tangible as the stone walls surrounding them. With a twist and a violent wrench, Nyx's psychic power enveloped her sister, compelling her to channel her deadly acoustic energy against Ember." By SquiddyTreat on DeviantArt.
Categories:
Tags:
Advertisement
Related wallpapers